TopBet Takes MasterCard - Join Now!

TopBet.eu Deposit Methods: Visa, MasterCard, Quick Cash Transfer, eNumbered Wallet

The following is a list of Online Sportsbook deposit options. Sportsbook banking is very important, and we want to help you make easy deposits to your favorite sportsbook. Each deposit method is listed by graphic, and includes a brief listing of which sportsbooks accept the respective method. Minimum and maximum desposit amounts may vary by sportsbook, so be sure to check out the cashier or banking page at any of the sportsbooks below for more details.
*NOTE: At some sportsbooks, depositing by Credit Card may require that you fill out an authorization form first.

Visa is accepted at the following online sportsbooks:
TopBet.com Sportsbook

Bovada

WagerWeb.com

Bookmaker

Diamond Sportsbook

BetOnline.com

5 Dimes Sportsbook

American Express, Diner's Club International, and MasterCard are accepted at the following sportsbook websites:
WagerWeb.com
(A.M.E.X Only)
TopBet.com Sportsbook
(MasterCard Only)
BetOnline.com
(MasterCard Only)


eCheck is accepted at the following online sportsbooks, USA Welcome:
BetOnline.com

UseMyWallet is accpeted at the following online sportsbooks, USA Welcome:
BetOnline.com

Person to Person Transactions are accepted at the following online sportsbooks:
TopBet.com Sportsbook

WagerWeb.com

Bookmaker

Diamond Sportsbook

5 Dimes Sportsbook

BetOnline.com
(Person to Person Bank Transfer/Wire)


Neteller, generally for Canadian and International Customers, is accepted at the following online sportsbooks:
Bookmaker

Diamond Sportsbook

WagerWeb.com

Moneybookers, generally for Canadian, European, and International customers, is accepted at the following online sportsbooks:
Bookmaker

Diamond Sportsbook

WagerWeb.com

BetOnline.com

Click2Pay is an "e-wallet" that is funded by credit card, bank transfer, or EFT. Click2Pay is accepted at the following online sportsbooks:
Bookmaker

Diamond Sportsbook

ClickandBuy and PaySafe Card are two e-wallets. ClickandBuy is generally available to most countries worldwide, while PaySafe Card is mostly meant for European customers. PIC-Club is an E-wallet for sportsbook poker rooms. ClickandBuy, PaySafeCard, and PIC-Club are accepted at the following online sportsbooks:
Bookmaker

Diamond Sportsbook

EcoCard is a virtual debit card account prepaid by the account holder. This payment alternative is open to most all players. EcoCard is accepted at the following online sportsbooks:
Bookmaker

Diamond Sportsbook


Instadebit is another e-wallet service that debits your bank account upon depositing funds to a sportsbook. Instadebit is accepted at the following online sportsbooks:
Bookmaker

WagerWeb.com


My Citadel Wallet is an e-wallet service that can be funded by a variety of different methods. Once funds are in your My Citadel Account, you can then transfer them to your sportsbook player's account. My Citadel Wallet is accepted at the following online sportsbooks:

Digial Pin
Digial Pin is a Pre-Paid phone card service, allowing Bovada.lv customers to deposit funds to their player's account.
Bovada
My PaylinkQ
My PaylinQ is an e-wallet that can be used by poker players at Bovada.lv.
Bovada
MyPayCheq
My PayCheq is an e-wallet that can be used by poker players at Bovada.lv.
Bovada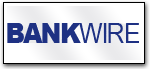 Bankwire, Bank draft (Bank Check or Certified check) are options for customers who can not use credit cards. Bankwire and Bank draft allow an unlimited amount of money to be deposited, making them optimal for VIP customers. It may take up to 7 days for your deposit to be credited to your sportbook account. Bank wire abd Bank draft are accepted at the following online sportsbooks:
TopBet.com Sportsbook

WagerWeb.com

Bookmaker

Diamond Sportsbook

5 Dimes Sportsbook

BetOnline.com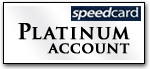 Speedcard Platinum account, offered by BetCris, is a special deposit option only available to the following online sportsbooks:
Bookmaker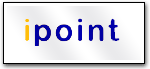 Ipoint is a payment service that charges a Visa credit card over the phone. Ipoint is available at the following online sportsbooks:
Bookmaker