My Belmont Stakes Superfecta picks are ready to go. I reviewed recent race results to determine the most likely contenders. Then, I combined these horses into a superfecta part wheel bet. A winning superfecta bet could pay your mortgage for the next year. Tune in Saturday evening to watch the race live. With no Triple Crown up for grabs, it's anyone's race.
Belmont Stakes 151 is this Saturday, June 8, 2019. Post time is 6:37 PM EST
2019 Belmont Stakes Superfecta Part Wheel Bet
1: Tacitus, War of Will
2: Tacitus, War of Will, Intrepid Heart
3: Intrepid Heart, Master Fencer, Bourbon War
4: Bourbon War, Everfast, Spinoff
Total Cost: $26, $1 per combination
What is a Superfecta Part Wheel?
Superfecta Part Wheel: Select horses to key into each position: first, second, third and fourth. Final order does matter.
A key corresponds to a finishing position. Select one or more horses for each key. You may use the same horse in multiple keys. Your bet wins if one horse from each key matches the final finishing order.
For example, Tacitus from the first key finishes 1st. Intrepid Heart from the second key finishes 2nd; Bourbon War from the third key finishes 3rd, etc.
Notice the smaller Belmont Stakes field. While you're allowed to put more than 3 horses in each key, I wouldn't recommend it! Keep each key to 3 or less horses. That's much more efficient. Otherwise, you're buying more combinations than you need.
Efficiency Increases Value
Superfecta Part Wheels are harder to win because you must select and key horses correctly.
But a part wheel is more efficient than a box. You'll make a smaller bet with a gigantic potential payout.
Suppose We Box our 7 Horses?
A 7 horse Superfecta box costs $840!
That's a big risk compared to our $26 part wheel. Boxes are more flexible. Order doesn't matter. Any of the 7 must finish in the top 4. But if you lose, you're out a couple car payments!
The $26 7 horse part wheel is more manageable. It's not as clumsy as its rickety box cousin. 🙂
What A Superfecta Part Wheel?
I recommend a 7 horse Superfecta Part Wheel, keying 2 horses in the first position, then 3 varying horses in the second, third and fourth positions. Here's why.
A 4 horse Superfecta Part Wheel using my recommendation is only $26, $1 per combination. With only 10 or so horses scheduled to run, it's a cheap date in Elmont, New York this weekend.
Remember the Belmont Stakes is 1.5 miles (12 furlongs), the longest Triple Crown race. Horses can't start too fast. They must have incredible endurance.
Belmont Stakes Superfecta Picks
Put Tacitus and War of Will in the first key. Then enter other likely top finishers in the remaining three keys. Invest your Superfecta money wisely or go bust.
You'll have 26 possible winning combinations. That beats the novice who bets it all on one horse. Best of all, your return will be much better!
Belmont Stakes Superfecta Picks Keys
Let's assemble our Superfecta Part Wheel keys from the table above.
Key 1
As of writing, Tacitus is the +200 favorite. That means you win $200 if you bet $100 on Tacitus straight up. Don't. It doesn't make horse sense 🙂
Enter him in the 1st key.
Now let's pick another horse for the first key.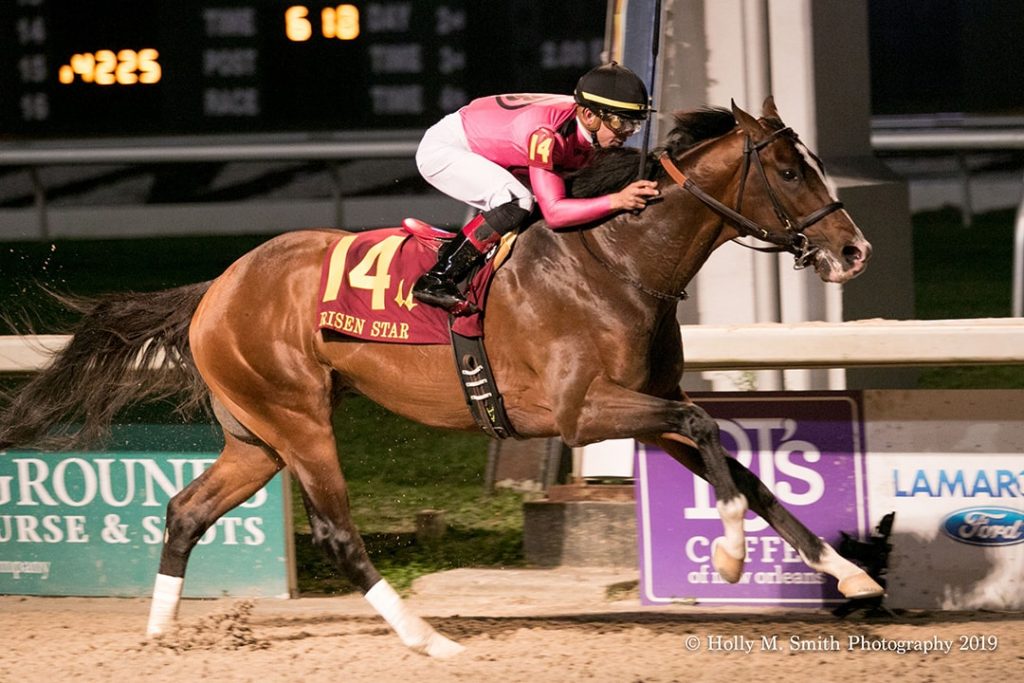 War of Will won the Preakness and finished 7th at the Derby. Earlier this year, War of Will was 7th at the G2 Louisiana Derby. Other victories include the G2 Risen Star Stakes on February 16, 2019 and G3 Lecomte on January 19, 2019.
Key 2
Add both Tacitus and War of Will to the 2nd key. Next, we'll add a third horse to our 2nd key.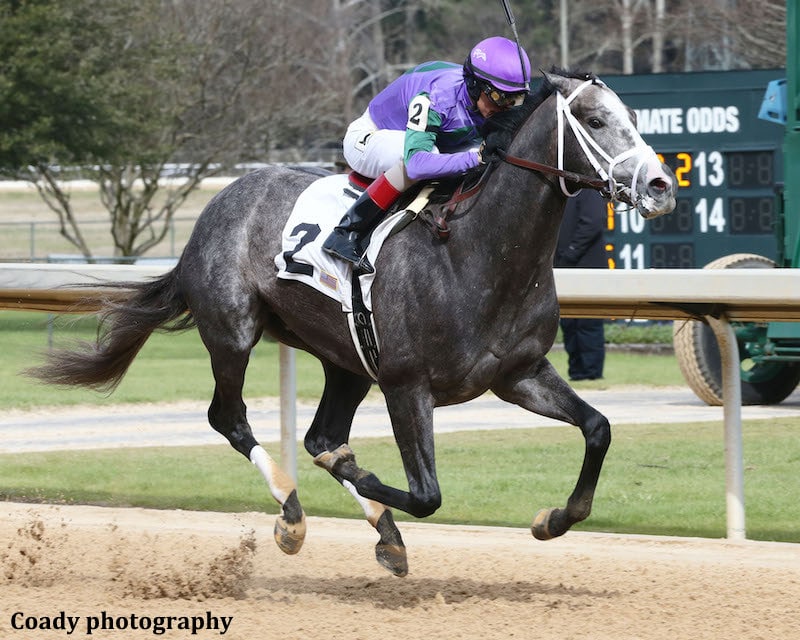 Intrepid Heart was recently 3rd at Belmont Park's Peter Pan Stakes on May 11, 2019. Previously, he won an Allowance at Keeneland on April 5, 2019.
Key 3
We'll reuse Intrepid Heart in the 3rd key. The other 2 horses in the 3rd key will be Master Fencer and Bourbon War.
Master Fencer is trained by Koichi Tsunoda, owned by Katsumi Yoshizawa. He was 6th at the Kentucky Derby.
Bourbon War ended up 8th at the Preakness. His last Grade 1 race was Florida Derby on March 30, 2019, where he finished 4th to winner Maximum Security. Previously, Bourbon War was second at the G2 Fountain of Youth stakes on March 2, 2019. His last win was an Allowance at Gulfstream Park on January 18, 2019.
Key 4
Finally, we come to the 4th and final key. We'll reuse Bourbon War. Let's add our sixth and seventh horses, Everfast and Spinoff.
Everfast was second at the Preakness, right behind War of Will. He was 5th at the Pat Day Mile Stakes on May 4, 2019. Before that, he finished 9th at the March 30, 2019 Florida Derby. Earlier in March he was 8th at the Fountain of Youth Stakes. His best finish this year was on February 2, 2019 at the Grade 2 Holy Bull Stakes.
Everfast hasn't won a race since last year. It's possible he's raced himself out of contention, making him a good pick for the 4th key.
Meanwhile, Spinoff finished a distant 18th at the Kentucky Derby. This result must have frustrated his legendary trainer, Todd Pletcher. Previously he finished 2nd at the Louisiana Derby on March 2, 2019. He won an Allowance on February 22, 2019 at Tampa Bay Downs.
2019 Belmont Stakes Superfecta Part Wheel Bet
1: Tacitus, War of Will
2: Tacitus, War of Will, Intrepid Heart
3: Intrepid Heart, Master Fencer, Bourbon War
4: Bourbon War, Everfast, Spinoff
Total Cost: $26, $1 per combination
How to Place a Belmont Superfecta Part Wheel Bet?
Visit our recommended online race books below.
Wait until the field is set and each horse is assigned a starting position.
Fill out your Superfecta Wheel ticket with each horse's corresponding number.
Then sit back and get rich!

Book
Bonus
Bet

#1 Mybookie
REVIEW
100% Sign-Up Bonus up to $1000 (10x Rollover) + $25 Casino Chips - Use Code 25SB3
Tables and Reference
More Superfecta betting information, cost tables and advice:
Superfecta Wheel Betting – Includes superfecta wheel equation, calculations and cost tables.
Superfecta Box Betting – Discussion of Superfecta Box Bet, cost calculation and tables
References

winningponies.com/help/exotic-wager-calculator.html
horseracingnation.com/horse/Tacitus_2
horseracingnation.com/horse/War_Of_Will
horseracingnation.com/horse/Intrepid_Heart
horseracingnation.com/horse/Master_Fencer
paulickreport.com/news/triple-crown/pletcher-beaten-favorite-intrepid-heart-bred-top-and-bottom-for-belmont-distance/
horseracingnation.com/horse/Bourbon_War
horseracingnation.com/horse/Everfast
horseracingnation.com/horse/Spinoff
Featured Image: paulickreport.com/news/triple-crown/tacitus-demeanor-pedigree-should-be-advantageous-in-wood-memorial/